In the last week of our time in Mexico, I took GUE Underwater Cave Survey with Fred Devos (Zero Gravity), and teammate JY—a mix of classroom work, field drills, and real world work continuing the resurvey of Nai Tucha (Tux Kupaxa).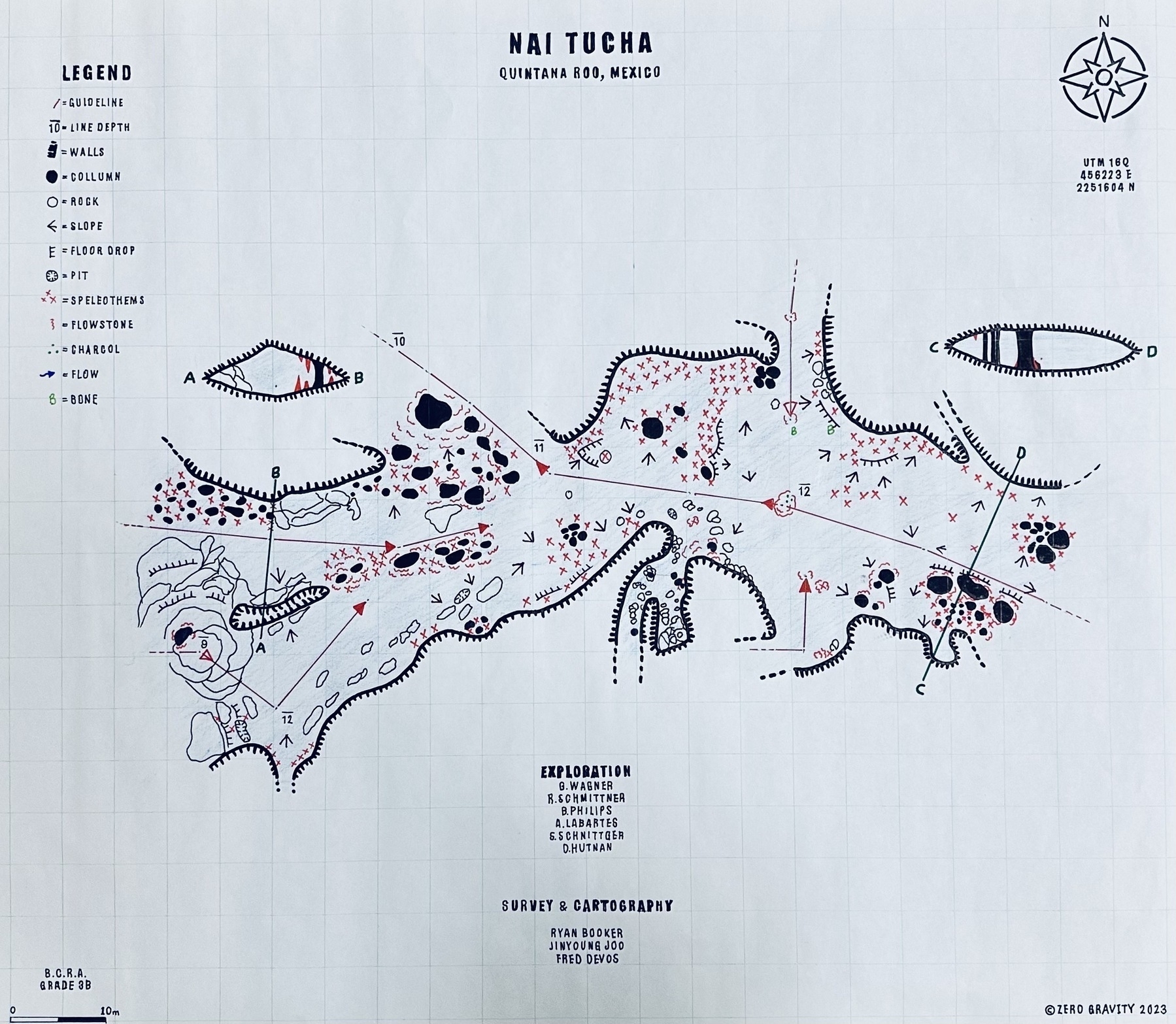 Spending over 10 hours in the same area opens your eyes to how much is really there, how much you usually miss, and how much you will always find, no matter how many times you've been there.
Like taking Cave 1 and 2, Underwater Cave Survey opened my eyes anew.
📸 Photos: Copyright © 2023, Fred Devos.